Scaling-up a take-back model for the reuse or recycling of EPS packaging
"MATChE helped us to challenge, spark new ideas and enlighten our strategic considerations on closing the loop, through our 'Use-ReUse' offering for EPS packaging."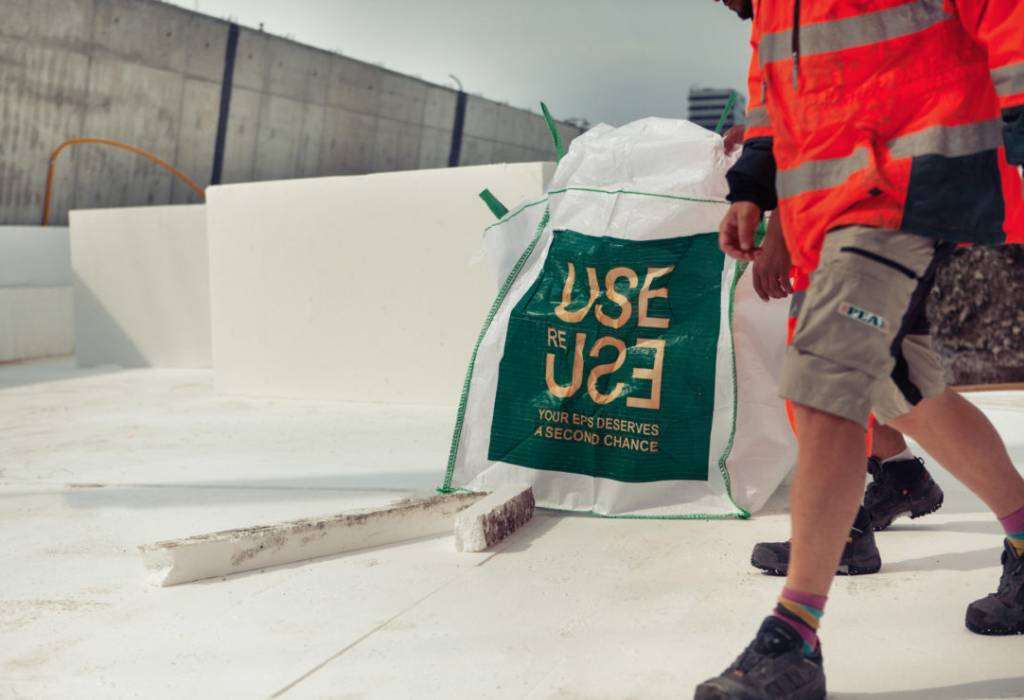 Opportunity
Scaling-up activities regarding take-back of EPS packaging after use to give it multiple lives. EPS being a mono-material product that is made up of 98% air.
Path
'Take-back and end-of-life strategies' is the CE dimension in focus in this transition path, taking on the challenge of creating a strategy and a business case to achieve take-back and compression of EPS at scale.
Outcome
The MATChE Accelerator helped elaborate the strategic considerations for the take-back of EPS products at scale, with Circular Economy as a goal.
Context
BEWiSynbra is one of the leading producers of EPS in Europe, offering solutions within industries such as e-commerce, landscaping and food. Since EPS is made up of 98% air, it presents a challenge in take-back, due to eh space it takes up at end-of-use compared, to the mass of materials that can be recycled into new products, if they are taken back. Therefore, many gains can be achieved from compressing the EPS after its uesful life has concluded. In October 2018, BEWiSynbra launched 'BEWiSynbra Circular', with the aim of becoming a leading Circular Economy company in its field - and BEWiSynbra has already piloted and experimented with many circular initiatives. For instance the launch of a new 'Use - ReUse' facility in Nesset, Fröya where around 1,000 tonnes of EPS per year will be compressed, from the fish industries that are using EPS fish boxes to keep fish cool during transport. A similar project was launched in Poland in 2017, where 3,000 tonnes of EPS fish boxes were collected, washed, compressed and shipped back to BEWiSynbra RAW's Finnish facility.
Opportunity
In partnership with MATChE, an opportunity arose for BEWiSynbra to engage in an Accelerator Programme, with the goal of exploring the take-back strategy for EPS from a systemic Circular Economy view, to enable its reuse or recycling at scale. The 'Circular Strategy Scanner' was the main driver for the exploration in this collaboration, combined with methods from engineering design and research within Circular Economy to elaborate, challenge and reflect upon the opportunities and barriers when creating a take-back solution.
Transition path
The first step for BEWiSynbra was to use the MATChE Readiness Assessment and Readiness Toolkit, which resulted in the readiness dimensions 'Takeback & End-of-Life Strategies' and 'Strategy & Business Model Innovation' being chosen. Strengths and weaknesses were assessed and the company's operations were mapped, with the aim of exploring and modelling a takeback system a scale, for different scenarios. A 'Service Blueprint' was created, to help design and anchor the take-back system, spot critical activities and explore the different scenarios in more detail. This developed into a strategic discussion of how to create a strategy and a business case for taking back EPS, at scale.
Outcome
BEWISynbra has received input from best practices and circular strategies to enrich the strategic discussion when designing the scale-up of take-back activities. This has been done on the basis of a deep understanding of the current drivers and barriers of the current value chain.
Reflections
During the transition path process, BEWiSynbra gained new insights into their own company and how Circular Economy can help strengthen their business. In particular, it became clear for BEWiSynbra that there is significant value in gaining a comprehensive overview of their operations, in order to spot new opportunities. Different aspects were considered. Should they buy companies that are already in the recycling business in DK? How could they collect even small amounts of EPS? How could they collaborate with transport companies? Communication with sales and customers was also a very important consideration.
Next step
BEWiSynbra are currently expanding their capabilities in taking back EPS and giving it a new life, through the establishment of take-back loops to key customers. A recycling company in Denmark has been bought and new recycling streams are being explored. They are not just looking at EPS recycling, but at all waste inside the company is under consideration.
Company
BEWi Styropack
Focus area for transition path