Trickling down circularity from strategic direction to project application
"The readiness assessment was spot on, to frame and make our Sustainability agenda very concrete, enlighten our current awareness and perception across DBI and our readiness to transform when it comes to circular economy. This can help us gear our change process going forward." – CTO, Helle Villumsen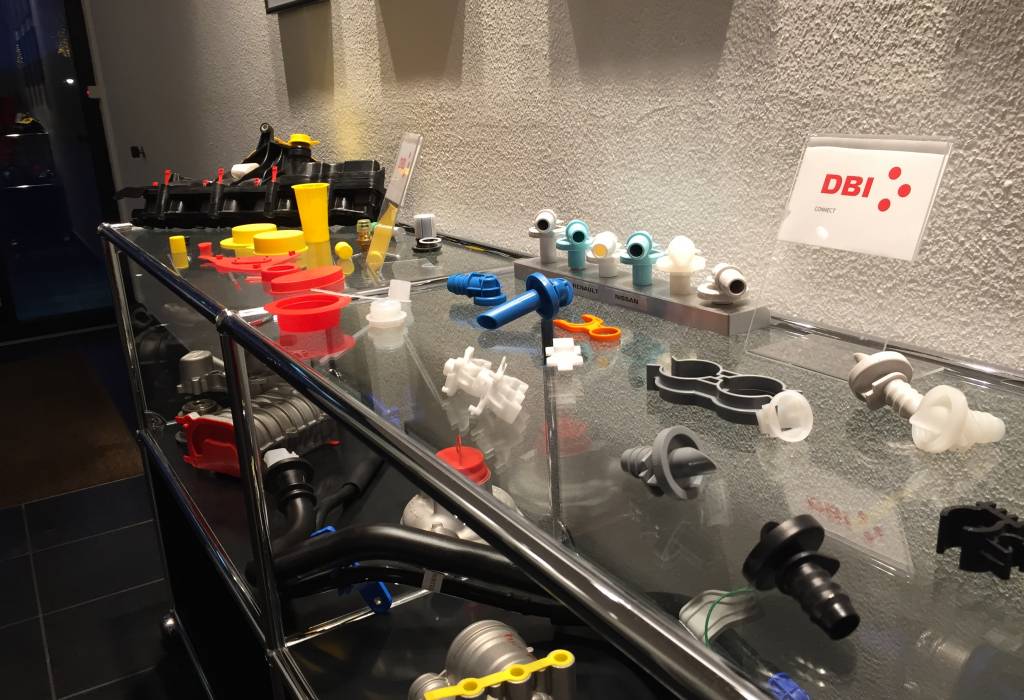 Opportunity
DBI took the opportunity to engage the whole organisation in a CE readiness assessment, in order to gain a deeper understanding of how ready they are today to gear the transition process, going forward.
Path
Exploring opportunities for 'Strategy and business model innovation' for the business of DBI and anchoring circularity as a direction for leadership to help trickle down the circular strategies into projects.
Outcome
Increased awareness and capabilities and a pilot study of how product services in the applications can support improved environmental performance in a circular economy.
Context
DBI develops protective solutions for all major players in the highly regulated and competitive automotive industry and for major global industry players. As a company, DBI is constantly developing, with a clear intent on balancing its growth as a global organisation, whilst retaining the mindset of an entrepreneurial start-up company. DBI has recently entered the high potential automotive segment of connecting parts to fuel tanks and other vital parts on cars.

A significant amount of the products at DBI are already made from reusable plastic, supporting the goal of zero-waste. At DBI's Danish production facilities, wind power, solar panels and groundwater cooling help to significantly reduce energy consumption for machine and mould cooling, as well as factory air conditioning. The company is also exploring innovation into solutions that go beyond the dependency on plastics, which was also part of the opportunity that DBI saw to collaborate with MATChE, on identifying and working on this transition path.
Opportunity
DBI already applies several Circular Economy practices: "Internally, we use closed-loop plastics and all of our products are able to be recycled after use. We also offer the production of our products from recycled raw-material plastic and have an extensive internal recycling programme in all of our facilities," says Helle Villumsen, CTO at DBI. Even though many initiatives are being explored already, DBI saw it as an opportunity to work with MATChE, as the readiness and transition methodology could help structure a more systematic way of approaching the further innovation opportunities. DBI's management took the opportunity to engage the entire staff in the process, inviting all of the company's employees to carry out the readiness assessment. This gave a convincing start to the process and a very inclusive way of involving the entire organisation in the work, whilst also getting a very honest and transparent measurement of the circularity readiness "pulse" of the company.
Transition path
The Transition Path started by carrying out a Readiness Assessment, from which the readiness dimensions 'Organisation' and 'Strategy & Business Model Innovation' were prioritised as key focus areas. From here a 'SWOT Analysis' was carried out, to detail and further understand DBI's strengths and weaknesses, before their transition. This subsequently led to an exercise, working from the 'Circular Strategy Scanner' tool, which helped DBI to map the initiatives and practices that DBI already do in their business today, plus to brainstorm ideas on some of the circular strategies that could be future opportunities. From here, a number of themed clusters became apparent, which were taken forward for exploration from a business model innovation perspective through two exercises: using the 'Value Proposition Canvas' and the 'Business Model Canvas', which helped to explore and model future scenarios.

When asking Helle Villumsen about what the methods and tools contributed with during this process she stated: "They have given us a place to anchor and structure our thoughts. Especially the strategic exercises and the work on the business model and value proposition have helped us to look at this challenge with a much longer innovation horizon. This has helped spark innovation and creativity from where we are just now and to take the next steps in this direction."

From here, it was easy to also do a 'product life cycle mapping' to start screening the environmental impact of the system and to see if the future scenario for DBI had a good business case, both financially and environmentally speaking. This mapping and data collection created a basis for modelling and quantifying future scenarios and configurations of the business model to also include environmental considerations. From here, a roadmap was crafted to plan the further activities that will be needed to continue the work at DBI.
Outcome
A key outcome of the process of going through a transition path has been the raised awareness that it has given in the organisation. As Helle Villumsen states: "I am amazed as of how much has happened in half a year! The process has increased our awareness and thinking immensely, within sustainability. It has helped us to communicate our baseline and our story, as well as helped us to work our way forward from here. Going from something holistic and a bit fluffy to something very concrete. When we see where it is possible to go, it is far easier to identify our 'guiding star' and to translate this into tangible actions".
Reflections
We asked Helle Villumsen to reflect upon how the MATChE methodology has supported DBI in their transition. She especially highlights: "the readiness assessment. This was a perfect way for us to frame and quantify our current situation seen by our global management team and by the entire organisation. Already today, we have implemented a substantial amount of sustainable initiatives, but we lack to share them with our colleagues as well with our customers. We can do even more, and we will do much more! By having this shared picture of our situation today, our opportunities and how ready we are in this transition, we have been able to move forward as ONE TEAM, at a much more accelerated pace".

From the chosen strategic focus area, DBI has also benefitted from taking a holistic approach, such as that of working with a circular economy. This has helped DBI to keep the eye on the most important aspects of their developments, whilst also zooming in and being very specific within current projects.
Next step
DBI is taking a systematic approach to this work by anchoring it in the company offerings and letting it trickle down into projects and developments, where the company will carry on the work on a day-to-day basis. The work will continue in a pilot project, addressing how to add even more value to the protective solutions for customers' applications, whilst lowering the business' environmental impact.
Company
DBI PLASTICS A/S
Focus area for transition path